Fifteenth Annual ASMEA Conference
November 5 - 7, 2022 | Washington Georgetown Marriott Hotel | Washington, D.C.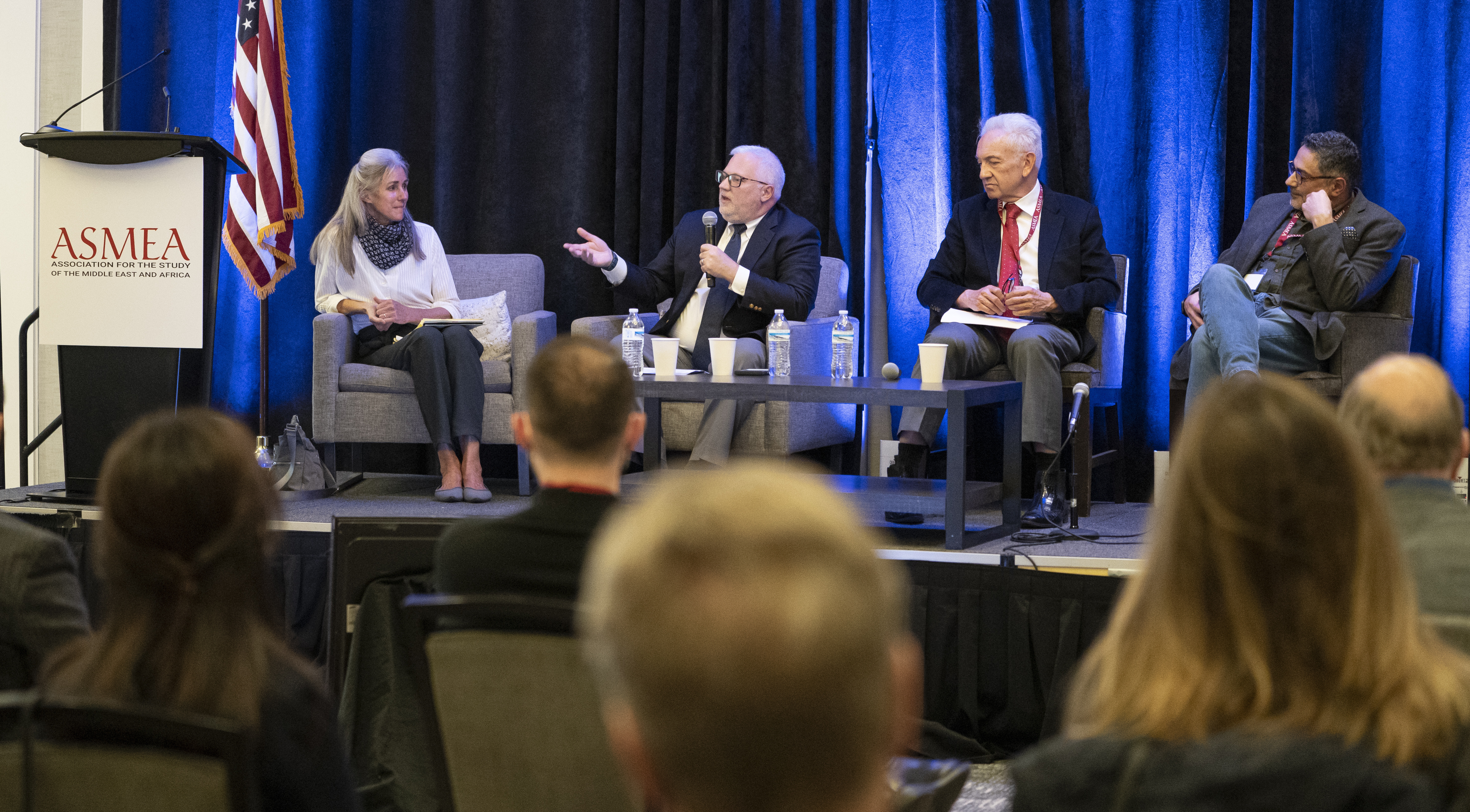 The Fifteenth Annual ASMEA Conference will take place November 5 - 7, 2022 in Washington, D.C. We will host a dynamic crowd of academics, scholars, and policymakers from around the globe. 
The 2022 Conference will feature:
Opening remarks from a member of the diplomatic corps.
Networking cocktail reception.
Special Session: "When Magic Failed: The Life and Legacy of Prof. Fouad Ajami."
Keynote: "A Conversation on the State of Middle East Studies Today."
Awards banquet luncheon.
Awards ceremony and reception for the 2022 Bernard Lewis Prize.
Panel sessions including: Colonial and Postcolonial Africa: Nationalism, Urban Spaces, Womanhood and Science; Arabic Poetry Fragments in the Cairo Genizah: Historical, Cultural and Linguistic Analysis; Security Issues in the Middle East and Africa; Narratives and Ethos in the Middle East: Similarities and Differences; A Hundred Years of States and Minorities in the Middle East: What Has Gone Wrong?
More to come!
Register to attend the conference and book your hotel room today! 
An outline of the anticipated schedule of events can be found HERE and a list of paper presentations HERE.
Interested in exhibiting or sponsoring at the Annual Conference? Learn more about opportunities to promote your brand HERE.
---
 Registration Information