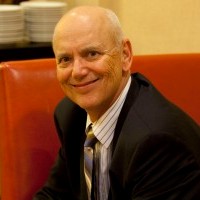 Mark T. Clark is professor of political science and director of the National Security Studies program at California State University, San Bernardino. He specializes in national security affairs, including nuclear weapons, strategy and deterrence, and theories on war. His most recent works examine the theory of war developed by Carl von Clausewitz as applied to non-state actors, including terrorist organizations, and the deterrence policies of small nuclear powers, including India, Israel, Pakistan, and, when it had them, the Republic of South Africa. He is currently working on extending this work to include Iran and North Korea.
In the Fall of 2006, Professor Clark received a multi-year grant from the Office of the Director of National Intelligence to establish a California State University Intelligence Community Center of Academic Excellence among a consortium of seven campuses of the CSU system and in Fall 2011 received a second grant to continue the work from the Defense Intelligence Agency. In Fall 2013, Clark and a colleague received an National Science Foundation to develop new degrees in Cyber Security and Intelligence and was named a member of the Academic Advisory Board for the NATO Defense College for 2013-2015. Clark served in the U.S. Marine Corps, 1973-1977.
---
Dr. Robert Lloyd, Vice President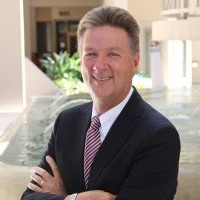 Dr. Robert Lloyd is the Loreen Beisswenger Farish Chair for Political Thought and Dean of the School of Arts & Sciences at Palm Beach Atlantic University.
He received his bachelor's degree with honors from the University of Arizona, a master's degree in city and regional planning from Cornell University, and a Ph.D. from the School of Advanced International Studies, Johns Hopkins University.
Dr. Lloyd taught both undergraduate and graduate classes in international relations at Pepperdine University. While there he headed the International Studies program, was the founding chair of the International Studies and Languages Division, and received the university's highest award for teaching excellence.
Dr. Lloyd was a Fulbright scholar to India. He has published numerous scholarly articles on international conflict management, international negotiation, governance, development, and Africa. He worked for a decade with an international development organization in Africa and Washington, DC. He also represented the organization with the United Nations in New York. Currently, Dr. Lloyd is a nonresident Senior Fellow with the Atlantic Council's Africa Center in Washington, DC and a member of the editorial board of the Journal of the Middle East and Africa.
Combining his research interests with practical engagement, Dr. Lloyd has been a frequent official election observer in Africa with the International Republican Institute, a non-partisan, democracy promotion organization. He is also an award-winning photographer.
---
 Professor Joseph M. Skelly, Secretary/Treasurer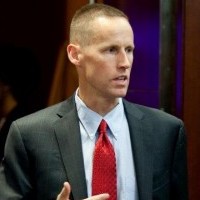 Dr. Joseph Morrison Skelly is Professor of History at the College of Mount Saint Vincent in New York City. He specializes in international terrorism, military affairs, and diplomatic history. He is the editor of Political Islam from Muhammad to Ahmadinejad: Defenders, Detractors, and Definitions (Santa Barbara: Praeger Security International, 2010), which is based on papers delivered at ASMEA's inaugural conference. His other books include Irish Diplomacy at the United Nations, 1945-65 and Ideas Matter: Essays in Honor of Conor Cruise O'Brien. Dr. Skelly has published articles in scholarly journals in North America and Europe, and has written for the Washington Times, National Review Online, United Press International, Irish Independent and the Belfast Telegraph.
Dr. Skelly is a consulting editor for Enigma Books and Academica Press, and is on the board of several academic organizations, including the Historical Society and the New York chapter of the National Association of Scholars. An officer in the United States Army Reserve, he completed a tour of duty in Operation Iraqi Freedom, during which he helped to renovate universities in the city of Baquba, supported the Iraqi national elections, and participated in counterterrorism operations.