Webinar Series
Welcome to the ASMEA Webinar Series. Throughout the year we will host discussions with seasoned scholars and practitioners on a variety of topics affecting the Middle East and Africa. These webinars are free and open to the public. Registration is required.
View past webinars here.
Attendees who require a "Certificate of Attendance" can contact Emily Lucas at [email protected] after the event.
---
Constitutions and Courts in Israel: From the Declaration of Independence to the Current Crisis
Join ASMEA and SPME April 4, 2023 at 12:00 pm (ET) for the webinar "Constitutions and Courts in Israel: From the Declaration of Independence to the Current Crisis."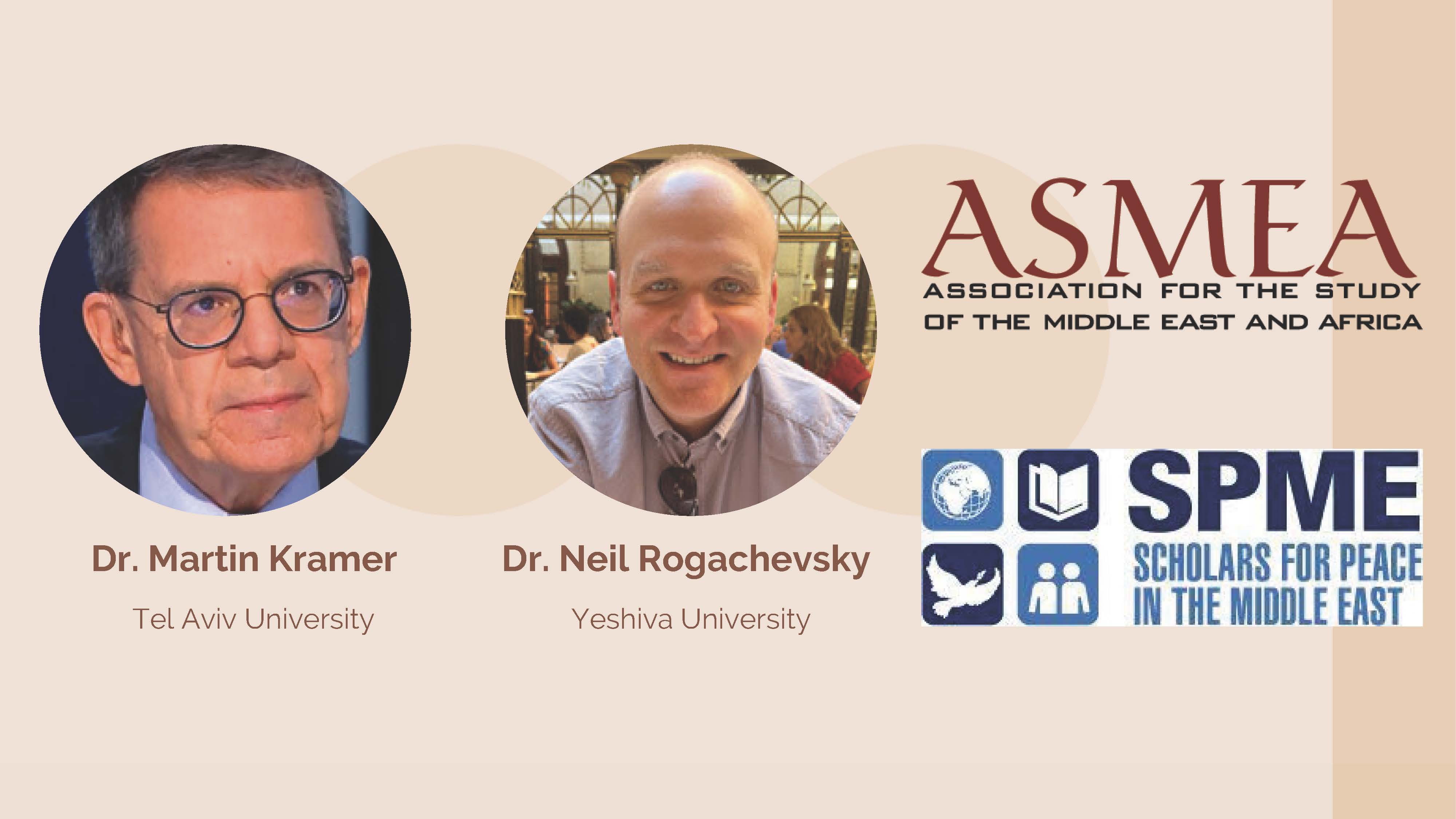 Neil Rogachevsky is assistant professor and associate director at the Straus Center of Yeshiva University, where he teaches Israel studies and political thought. His writing has appeared in the Wall Street Journal, Tablet, Mosaic, Jewish Review of Books, American Affairs, Ha'aretz and other publications. With Dov Zigler, he is the author of Israel's Declaration of Independence: The History and Political Theory of the Nation's Founding Moment (Cambridge: 2023).

Martin Kramer is an authority on the history and politics of the Middle East, contemporary Islam, and modern Israel.

Kramer is a historian of the Middle East at Tel Aviv University and the Walter P. Stern Fellow at The Washington Institute for Near East Policy. He was the founding president of Shalem College in Jerusalem, Israel's first liberal arts college.

Kramer earned his undergraduate and doctoral degrees in Near Eastern Studies from Princeton University, where he prepared his thesis under the supervision of Bernard Lewis. He then spent twenty-five years at Tel Aviv University, where he directed the Moshe Dayan Center for Middle Eastern and African Studies. Kramer has taught as a visiting professor at Brandeis University, the University of Chicago, Cornell University, Georgetown University, and The Johns Hopkins University (SAIS). He has also served as a visiting fellow at the Woodrow Wilson International Center for Scholars in Washington and Harvard University's Olin Institute for Strategic Studies.

His authored and edited books include Islam Assembled; Shi'ism, Resistance and Revolution; Middle Eastern Lives; Arab Awakening and Islamic Revival; The Islamism Debate; The Jewish Discovery of Islam; Ivory Towers on Sand; and The War on Error.