Understanding Israeli-Moroccan Relations
The second installment in the ASMEA Webinar Series, "Understanding Israeli-Moroccan Relations" was presented by Prof. Bruce Maddy-Weitzman of Tel Aviv University on Wednesday, March 24, 2021. 
In exchange for opening ties with Israel in late 2020, the US granted Morocco recognition of its sovereignty over Western Sahara. Western Sahara, a former Spanish colony, is mostly under Morocco's control, yet tensions have simmered for decades between the Kingdom and the Algerian-backed Polisario Front independence movement. Gaining international recognition of their sovereignty over the territory has been the top foreign policy issue for Morocco since the mid-1970s. However, the Kingdom faces domestic opposition for normalizing ties with the Jewish state -- a move unpopular with some at home like Islamists, nationalists, and those supporting the Palestinians. Normalized relations with Morocco could also have political ramifications in Israel, home to hundreds of thousands of Israelis of Moroccan origin.
---
 Professor Bruce Maddy-Weitzman (Ph.D, Tel Aviv University, 1988), is the Head of the International B.A program at Tel Aviv University and is a Senior Research Fellow at the Moshe Dayan Center. He teaches in the Department of Middle Eastern and African History at Tel Aviv University, and is an Associate Scholar at the Foreign Policy Research Institute, Philadelphia, PA.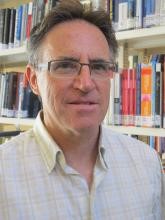 His latest book, Amazigh Politics in the Wake of the "Arab Spring" will be published later this year by University of Texas Press.
Previous books include A Century of Arab Politics: From the Arab Revolt to the Arab Spring (Rowman & Littlefield, 2016); and The Berber Identity Movement and the Challenge to North African States (University of Texas Press, 2011), which was awarded the "L. Carl Brown Book Prize" for outstanding new book in the field of North African Studies, by the American Institute for Maghrib Studies (October 2013).