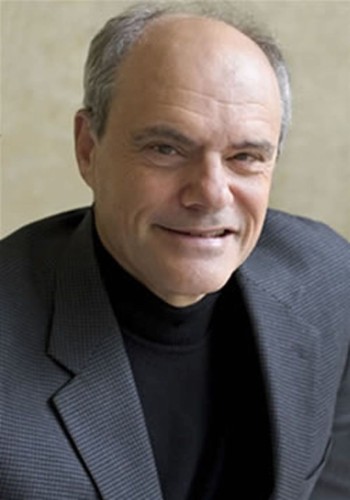 Dr. Kenneth W. Stein is Professor of Contemporary Middle Eastern History, Political Science, and Israeli Studies at Emory University. In the spring of 2006, he was a Visiting Professor of Political Science at Brown University. Among his publications are Hebrew and English editions of Heroic Diplomacy: Sadat, Kissinger, Carter, Begin and the Quest for Arab-Israeli Peace (1999); Making Peace Among Arabs and Israelis: Lessons from Fifty Years of Negotiating Experience (1991); and The Land Question in Palestine, 1917-1939 (1984). Among other ebooks, he has published Sephardi Jewry and the Land of Israel, Israel at 65; Volunteering and Israel's State Building, Israel and the Jewish Nation: Part I (to 1898); and 400 page document resource book, with 380 documents, History, Politics and Diplomacy of the Arab-Israeli Conflict (August 2013).
His most recent contribution was "A Concise History of Israel," with Cary Nelson and Rachel S. Harris, in Cary Nelson and Gabriel Noah Brahm (eds.) The Case Against Academic Boycotts of Israel, Chicago: MLA Members for Scholars Rights, 2015, pp. 384-440.
Stein's scholarly articles have focused on American foreign policy, European views of the Middle East, the origins of modern Israel, Palestinian social and political history, the Arab-Israeli negotiating process, Israel and the Arab world, and modern Arab politics.
From 1996 through 1999, he wrote the chapter on the "Arab-Israeli Peace Process" in Middle East Contemporary Survey (Westview Press). His most recent articles include "US-Israeli Relations 1947–2010: The View from Washington" in Alfred Wittstock (Ed.), The World facing Israel – Israel facing the World: Images and Politics, Frank & Timme, Berlin, 2011, pp. 159-176 and "Evolving a Diplomatic Legacy from the October War: the US, Egyptian, and Israeli Triangle," in Asaf Siniver (ed.), The October 1973 War: Politics, Diplomacy, and Legacy, London, Hurst & Co. 2013, pp. 209-229.
At Emory for 38 years, his awards include those for teaching excellence, life-long mentorship to students, and internationalizing the curriculum. He was the founder of Emory's International Studies Center, was the first director of the Carter Center (1983-1986), and he established both the Middle East Research Program (1992) and the Institute for the Study of Modern Israel (1997), where he remains its director. Through his fundraising external to the university, Dr. Stein has brought 12 visiting Israeli scholars to the College who have taught 35 courses in 8 disciplines and reached some 600 students, meeting a growing demand by Emory undergraduates for more quality courses related to modern Israel. He has had a hand in seeing the formal formation of the Jewish Studies program at UNC and an Israel Studies Chair at The Ohio State University.
Dr. Stein received his undergraduate B.A. degree from Franklin and Marshall College and two Masters and his doctoral degree from The University of Michigan. He studied for two years at the Hebrew University of Jerusalem. In 2007, he founded and serves as president of an independent 501c3 entity, the Center for Israel Education. It has enriched the understanding of modern Israel among more than 2100 pre-school teachers through curriculum and lesson design, having an impact on more than 350,000 Jewish students in North America. Its website, www.israeled.org publishes daily "Today in Israeli History."