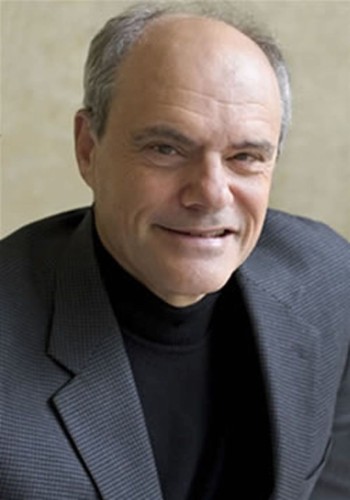 Since 1977, Ken Stein has taught Middle Eastern History, Political Science and Israel Studies at Emory University. In 2006, he was a visiting professor of political science at Brown University. He received his advanced degrees from The University of Michigan and did graduate work at the Hebrew University of Jerusalem. His academic career has focused on the modern Arab world, Israeli history, and the Arab-Israeli conflict. Stein has earned international recognition for his scholarship, excellence in teaching, life-long mentoring of students and intellectual integrity. Speaking truth to power, Stein in 2006 pointed out the shortcomings, inventions, and flat out untruths in Jimmy Carter's publication, Palestine: Peace Not Apartheid. For his integrity the ADL honored him. To read Stein's solid criticism, see "My Problem with Jimmy Carter's Book" (2007).
Stein authored The Land Question in Palestine (1984); Heroic Diplomacy Sadat, Kissinger, Carter, and Begin and the Quest for Arab-Israeli Peace (1999); The June 1967 War How it Changed Israeli, Jewish and Middle Eastern History (2017); and, in 2019 two documentary source collections, History Politics and Diplomacy of the Arab-Israel Conflict and Egyptian-Israeli Negotiations' Documents Reader, 1973-1979. For this presentation the most relevant writing is his chapter on "The US-Israel Relationship" in the Oxford Handbook of Israeli Politics and Society, 2020.
Stein is the founding director of the Emory Institute for the Study of Modern Israel (1998) and the Center for Israel Education (2008). The Center has enriched Israel education for teens, schoolteachers, camp staff and college students. CIE's robust website, www.israeled.org has earned wide acclaim for its resources, reliability and thoughtful analyses. In 2020, the site had 1.3 million users, and 2.4 million page views. More than 40,000 users visit the site weekly; more than 2700 Jewish educators and 400,000 Jewish youth have been beneficiaries of the CIE website. The CIE has an active teen program and will in fall 2021, offer an evening learning programs for young adults (24-40). CIE's 20th annual Jewish teacher education workshop will be held from June 12 - 17, 2021. Stein writes a blog once a month that appears on CIE website, the latest, "Origins of Israeli Democracy: Jewish Political Culture and Pre-State Practice," March 16, 2021.
View Prof. Stein's webinar discussion, "American Foreign Policy to the Middle East: Johnson to Biden" originally held April 6, 2021.