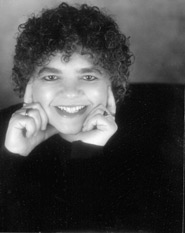 Fedwa Malti-Douglas is the Martha C. Kraft Professor of Humanities in the College of Arts and Sciences at Indiana University, Bloomington. She also is Adjunct Professor of Law at the Indiana University School of Law. She teaches gender studies and cultural legal studies.
A former Chercheur at the Centre National de la Recherche Scientifique in Paris, she was a faculty member at the Salzburg Seminar in Salzburg, Austria, a Resident Fellow at the Bellagio Study and Conference Center on Lake Como, as well as a Senior Fellow at the Society for the Humanities at Cornell University. She was chosen by the Cornell University College of Arts and Sciences as the Annual Distinguished James H. Becker Alumna Lecturer in 1992-1993.
Professor Malti-Douglas is the author of nine books, co-author of three more, and editor or co-editor of four other volumes. Her book, Men, Women, and God(s), was chosen as a Centennial Book by the University of California Press. Her co-authored book (with A. Douglas), Arab Comic Strips, was chosen as a Reader's Catalog Selection by The New York Review of Books' Reader's Catalog. Professor Malti-Douglas was editor-in-chief of the four-volume Encyclopedia of Sex and Gender (2007). She has published over one-hundred articles and opinion pieces in the New York Times and the International Herald Tribune, among others, and has appeared on numerous radio and television shows to comment on law, politics, and terrorism. She also is a published novelist.
Among her many awards are the 1997 Kuwait Prize for Arts and Letters, the 1998 Distinguished Scholar Award from the Office for Women's Affairs, and the 2000 Distinguished Faculty Research Lecture Award at Indiana. The recipient of numerous grants, she has served on various boards and visiting committees and was an elected officer of the Board of Directors of the American Council of Learned Societies. She was elected to the French Société Asiatique in 1975 and to the American Philosophical Society in 2004.
Professor Malti-Douglas received her A.B. from Cornell University and her Ph.D. from UCLA, and conducted additional graduate study at the École des Hautes Études en Sciences Sociales in Paris.