The Future of Iranian Natural Gas Exports to Turkey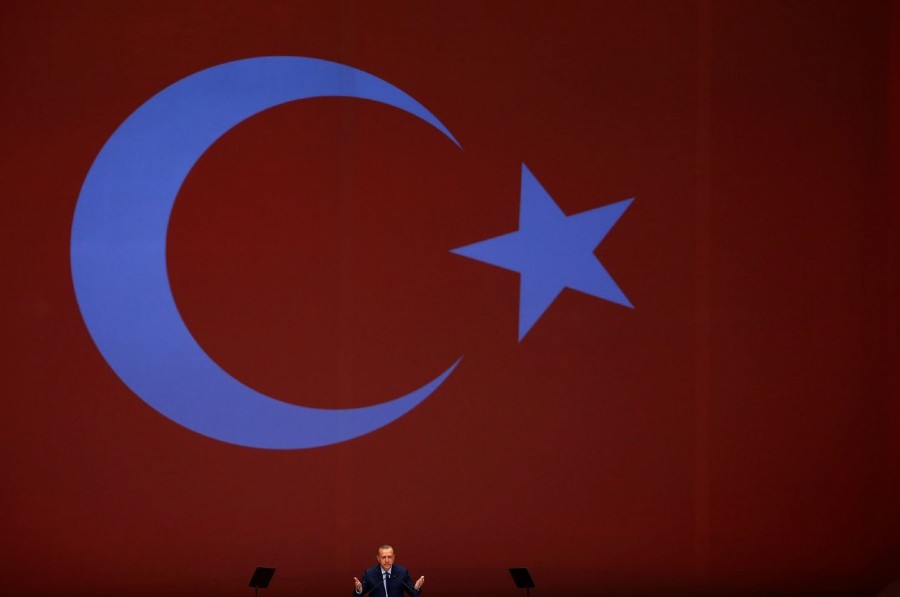 The diversification of energy resources is a fundamental principle of Turkey's energy policy. As such, the country has implemented several important natural gas transit projects in recent years, with more planned for the near future. Turkey is positioning itself to become a regional energy hub in the medium term, which will require additional construction of energy infrastructure and the completion of the full liberalization of the country's gas market.
Turkey has been taking steps to liberalize the energy market since 2001, when it passed a law facilitating the entry of the private sector as well as enabling these firms to engage in exports and imports, leading to the creation of a free and competitive market.
In 1996, Turkey signed an agreement to import gas from Iran, obligating the latter to ship ten billion cubic meters (bcm) per year. By 1999 Turkey consumed 12.382 bcm of natural gas and at the end of 2019 Turkey imported 2.81 bcm of natural gas via pipeline, while 1.87 bcm was purchased as LNG in November 2019, EMRA's data showed. Turkey's total gas consumption decreased by 15.8 percent to approximately 3.44 bcm in November 2019, from around 4.09 bcm in November 2018. However, Turkey has consistently faced problems regarding Iran's gas exports. For one thing, the price and quality of Iranian imported gas was never favorable for Turkey. Compared with Russian and Azerbaijani gas, Iranian supplies were consistently much more expensive, Turkey imports gas via pipelines from Russia, Azerbaijan and Iran. In 2018, Ankara imported 23.6 bcm of gas from Russia, 7.9 bcm from Iran and 7.5 bcm from Azerbaijan.
The remaining 22.5 percent came in the form of liquefied natural gas. As a result, Ankara repeatedly sued Tehran at the International Court of Arbitration over Iran's unfavorable pricing policies. The Iranian-Turkish natural gas agreement expires in 2026, and negotiations between the two countries to extend the agreement have failed. Iran is calling for an increase in the compulsory export volumes to Turkey, whereas the latter demands a special discount.
Turkey imports liquefied natural gas (LNG) from countries such as the United States, Qatar and Algeria. These countries supply its gas demands and allow it to enter the distribution network after converting it into gas. A look at the figures for Turkey's gas imports in 2019 shows that the country has significantly reduced its gas imports from Russia. (aa.com.tr, May 16).The United States has been exporting LNG to Turkey since 2016, and according to the U.S. Energy Information Administration in 2016, 3.5 million cubic meters of LNG was exported to Turkey. This amount reached 5.38 billion cubic meters in 2018. These figures show that U.S. LNG exports to Turkey are increasing every year and given Turkey's huge investment in increasing LNG's share of its energy portfolio, it should see an increase in LNG imports, especially from the United States.
Currently, the trade volume between Turkey and the United States is $20 billion. The two countries plan to increase the trade volume to $100 billion over the long-term. Importing more LNG from the United States is one of Tukey's options for increasing that trade volume. The dependence on both Russian and Iranian imported gas will be reduced, and Turkey will be given the opportunity to extend its possible contract with Iran under favorable conditions.
Turkey also imports liquefied petroleum gas from countries, such as the United States, Qatar and Algeria to supply its gas needs, and enters the distribution network after converting it into gas. A look at the figures for Turkey's gas imports in 2019 shows that the country has significantly reduced its gas imports from Russia. Turkey's gas imports in 2019 amounted to 45 billion and 207 million cubic meters, 15 billion and 185 million cubic meters of which was Russian gas. Altogether, that accounts for 33.5 percent of total gas imports.
Turkey is diversifying its energy resources, especially in the gas sector. The country is in the process of building its third LNG storage and conversion project into natural gas while also purchasing large ships that can convert LNG into natural gas. These investments will strengthen the U.S.-Turkish relationship in the energy sector.
Reducing dependence on Iranian gas will allow Turkey to import gas at a lower price in future contract extensions or to increase imports. This means that Turkey's bargaining power in gas transactions will increase, and in practice, Iranian gas will not play a significant role in Turkey's policies, which means that it can be easily removed from them and sanctioned.
Thus, if no measures are taken for Iran's energy industry and foreign policy, then there will be a loss of regional and global markets and a reduction in Iran's influence in the energy market. Given that major oil and gas producers have largely maintained their market share, Iran will work with the United States if problems are resolved. It will not be easy in the energy market.
At present, Iran has no other major applicant except for gas exports to Turkey and Iraq. By 2019, Iran exports a ten million cubic meter natural gas to Turkey and twenty-five million cubic meters to Iraq. Although most of the neighboring countries have good market capacity for Iranian natural gas, Iran's gas transmission projects have remained incomplete.
Due to the increase in pressure drop in some phases of South Pars and the withdrawal of Total and CNPC from phase eleven of South Pars, Iran intends to use the capital and technology of domestic companies during this particular phase. But the important point is that the financial resources and technology of domestic companies cannot meet the demands of the phase. The end result will be the reduction of Iran's influence in the energy market.
Maintaining huge oil and gas resources without a clear role for foreign exchange exports in Iran's foreign policy is not an advantage. Energy exports make it possible to increase regional security and trade volume by creating interdependence and ultimately increasing Iran's share of the regional and global energy market. It will not be easy for Iran to maintain and increase its share in Turkey's energy market, especially in the natural gas sectors, given the large investment of major energy-producing countries. Iranian energy diplomacy needs to be redefined.
Dr. Omid Shokri Kalehsar is a member of ASMEA, an analyst at Gulf State Analytics (GSA), and a Visiting Research Scholar in the Schar School of Policy and Government at George Mason University.
The opinions expressed here are his own.
Read the original post in The National Interest blog.
Photo Credit: Reuters
Share this post: