Eighth Annual ASMEA Conference
For Better or Worse? Historical Trends in the Middle East and Africa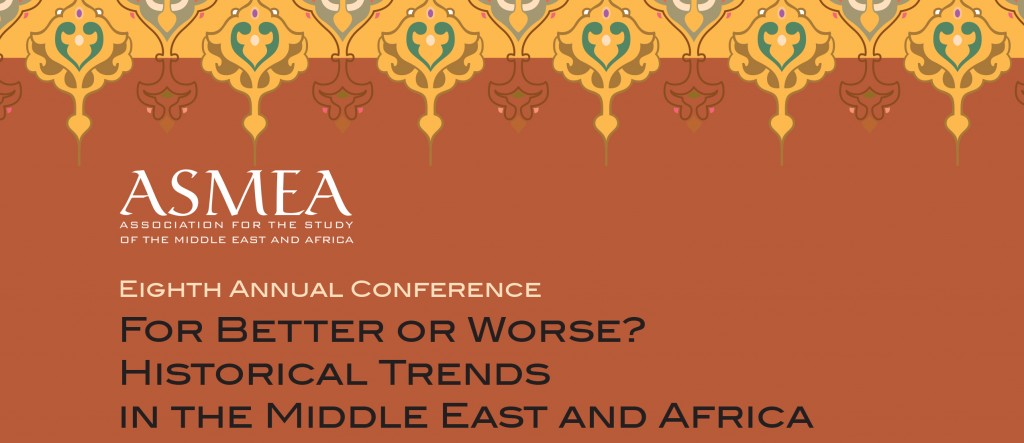 October 29 – 31, 2015 |Key Bridge Marriott Hotel | Washington, D.C.
The 2015 Conference featured:
KEYNOTE ADDRESS: Prof. Samir Khalil Samir, SJ, Saint Joseph University, Beirut, "The Fate of Middle East Christians."
SPECIAL REMARKS: H.E. Bayan Sami Abdul Rahman, Kurdistan Regional Government Representative to the United States.
Roundtable discussions:

"The Spill-Over: The Sunni Jihadis of Syria/Iraq and their Impact on the Middle East Region"
"Jewish-Christianity and the Origins of Islam"
"Cultures of War: U.S. Military Training in the Middle East and Africa"
"United Kurdistan: Distant Dream or Emerging Reality?"

Panel presentations on scholarly topics from Middle Eastern and African studies, and related disciplines.
Banquet luncheon and professional networking reception.
Film screenings.
Displays by publishers of the latest academic titles.