Ambassador Houda Nonoo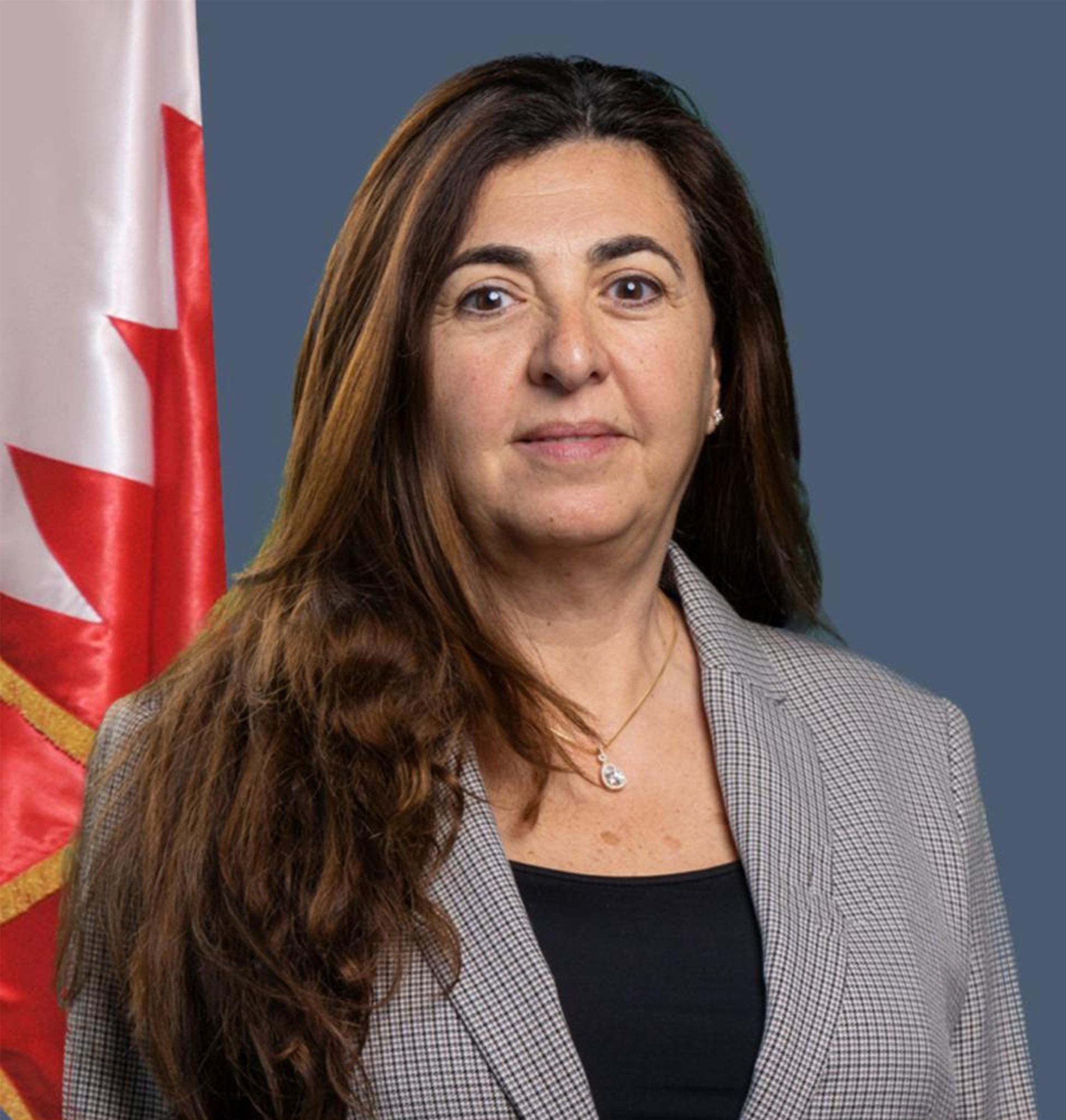 H.E. Houda Nonoo, currently serves as an Ambassador at the Ministry of Foreign Affairs (MoFA). She served as Ambassador Extraordinary and Plenipotentiary of the Kingdom of Bahrain to Washington DC and non resident Ambassador of Kingdom of Bahrain to Argentina, Brazil, Canada and Mexico. Prior to joining MoFA, she was appointed by His Majesty King Hamad Bin Salman Al Khalifa to the Shura Council, where she served on the committee for Finance and Economic Affairs between 2006 and 2008.
She has been the Managing Director of Gulf Computer Services, Kingdom of Bahrain since 1993.
Ambassador Nonoo also has extensive work experience in the UK, where she worked at the Gourmet International and the Jetflair International for a total of five years, where she held the position of Financial Director. She also has a year experience in the American Express, UK in the dealing room.
She is a member in the Advisory Board of All Arab News, the Advisory Forum of King Abdulla Bin Abdulaziz International Centre for Interreligious and Intercultural Dialogue (KAIICID), a Board Member of the American Chamber of Commerce, a founding member of Bahrain Association for Child Safety (BACS), a founding member of the Bahrain Human Rights Watch Society (BHRWS) where she also served as General Secretary from 2005 to 2008. Ambassador Nonoo is the head of the Bahrain Businesswomen's Society's Advisory and International Relations Committee. She is also a member of the board of trustees and the treasurer for the House of the Ten Commandments (the Jewish community in Bahrain) and a board member of the Association of Gulf Jewish Communities.
Ambassador Nonoo holds an MBA in Business Administration from the International University of Europe, UK and a BA in Accounting from the City of London University.