DC Internationals MESALI Partnership with ASMEA
ASMEA and DC Internationals MESALI Programs have partnered together to offer members of ASMEA a 10% discount for in-person and online language courses and 10% off MESALI organized Morocco trips.
DC Internationals Middle East and South Asia Language Institute (MESALI) aims to foster enriched understanding of foreign cultures, perspectives and experiences through professional foreign language courses and training. DC Internationals has structured Graduate School, university level, and high school leadership college preparatory programs, to develop professional language skills, through its Adjunct Professors and faculty trained in U.S. federal government Inter Language Roundtable (ILR) standards. DC Internationals' Adjunct Professors and faculty prepare students and professionals for careers in foreign relations, cultural exchanges , international development, and the private sector. State Department, USAID, and private sector professionals have all provided career development lectures for the benefit of MESALI students' futures.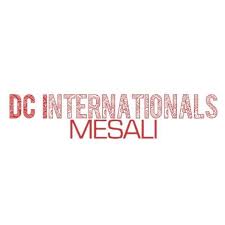 DC Internationals MESALI offers educational and cultural tours of Morocco. Morocco and Washington, DC based staff accompany travelers on nine day tours that include cooking classes, home family experiences, camel trekking, lectures, and an array of hand crafted surprises, differentiating itself from any other Morocco experience.
MESALI was founded to address the growing need for critical languages in the Greater Washington DC region and is proud to offer a broad range of foreign language instruction. Students are able to enroll in any of the following courses: Persian/Dari, Pashto, Arabic, Hebrew, Kurdish, Turkish, Urdu, Hindi, TOEFL, ESL, Berber, Moroccan Arabic, and French.
In addition to language courses, MESALI hosts Career Development Lecture Series. Lectures feature professionals and experts in the field of international affairs; including government, development, finance, journalism, and politics. Students who are enrolled in a foreign language course at MESALI will have free entry into all Career Development Lecture Series.
To complement the lecture series, MESALI hosts Middle Eastern and South Asian cultural events, including belly dance lessons, live music groups, films and more. Students who are enrolled in a foreign language course at MESALI have free entry to most Cultural Events.
In-person MESALI classes are held at:
DC Internationals
1050 Connecticut Avenue, NW
Fifth Floor
Washington DC 20036
Upcoming Morocco Trip Dates:
Members of ASMEA receive a 10% discount on the comprehensive package which includes:
Round trip airfare from either Washington Dulles or New York JFK to Casablanca.
Eight nights and nine days of housing in local Moroccan traditional Riads and Moroccan accommodations.
All inter and intra-city ground transportation via mini-bus.
Meals provided include nine breakfasts, five dinners,and five lunches.
Daily Arabic and French group classes and private lessons. Arabic and French lessons will teach absolute beginners through advanced levels.
Participation in privately arranged Moroccan cooperative workshops.
Participation in all professional lectures in English, Arabic, and French.
Officially licensed tour guides and translators.
Accompanying DC Internationals' MESALI staff.
Medical and baggage insurance.
View Morocco trip details here. View class schedules here. Download a class registration form here.
Contact ASMEA at [email protected] for questions about this partnership or Prof. Ross Kaplan at ros[email protected] for questions directly related to MESALI.
Visit the DC Internationals Website here.
*Please note, participants travelling from international destinations are responsible for their airfare and this is not eligible for discount. In addition, domestic travelers will be responsible for the airfare to arrive at JFK or Dulles and this separate flight is not eligible for discount. The 10% discount cannot be combined with any other offer.